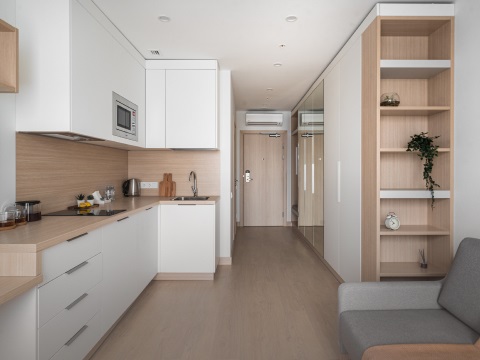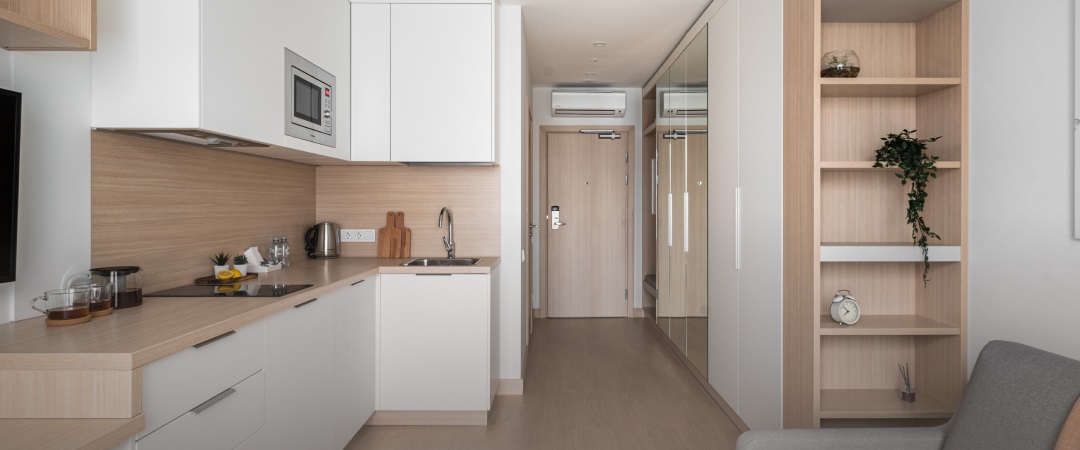 Studio 20 sq.m
1 pers.
120 cm
STUDIO apartments are of 20 sq.m each. They are ideal for 1 person. The interiors are made in a light beige color, and the laconic design will allow you to fit everything you need for a comfortable life in a small area. You will be able to decorate and furnish your apartment to your liking with textiles or plants.
1 pers.
120 cm
Gallery
Rental price
Rental period
Period
month
month*
from 59 400 Rub. / month*
Mandatory payments
One-time payments
Additional service packages
YE'S aparthotel offers a wide range of services. To make the stay of our tenants as convenient and comfortable as possible, we combined the most popular of them into packages and reduced the cost.