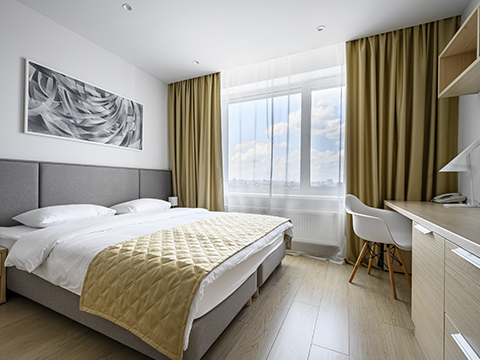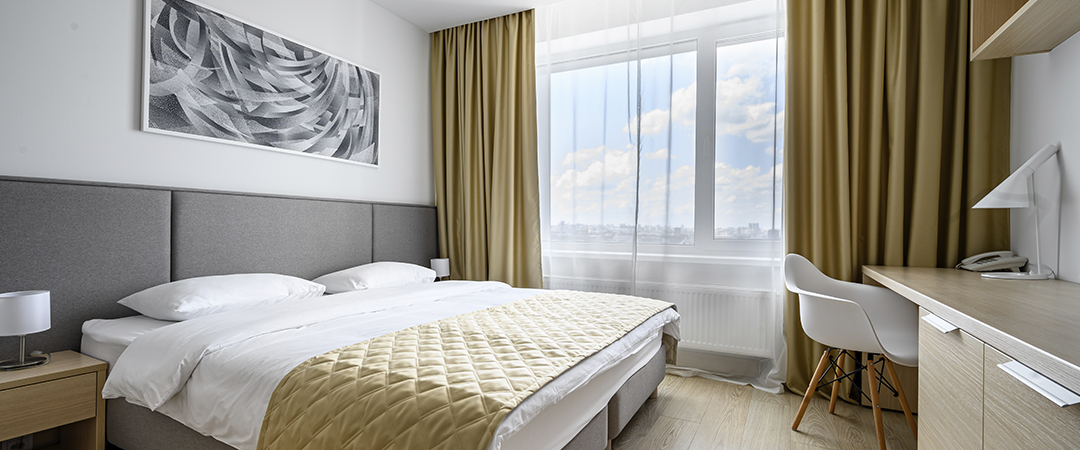 Standard 26 sq.m
1–2 pers.
180 cm
The most popular category is ideal for 1-2 people. Perfect for both short-term and long-term residence Standard apartments are fully equipped with furniture and a kitchen.
*Please check availability of the apartments and their current price by phone.
1–2 pers.
180 cm
Gallery
Rental price
Rental period
Period
month
month*
from 93 000 ₽ / month*
Additional service packages
YE'S aparthotel offers a wide range of services. To make the stay of our tenants as convenient and comfortable as possible, we combined the most popular of them into packages and reduced the cost.