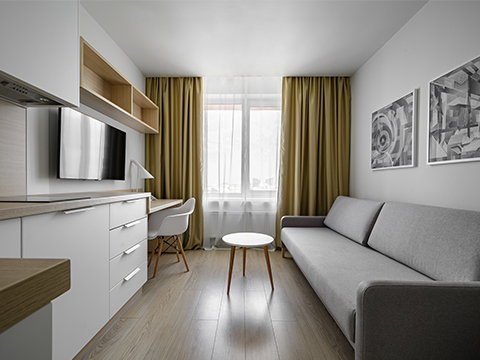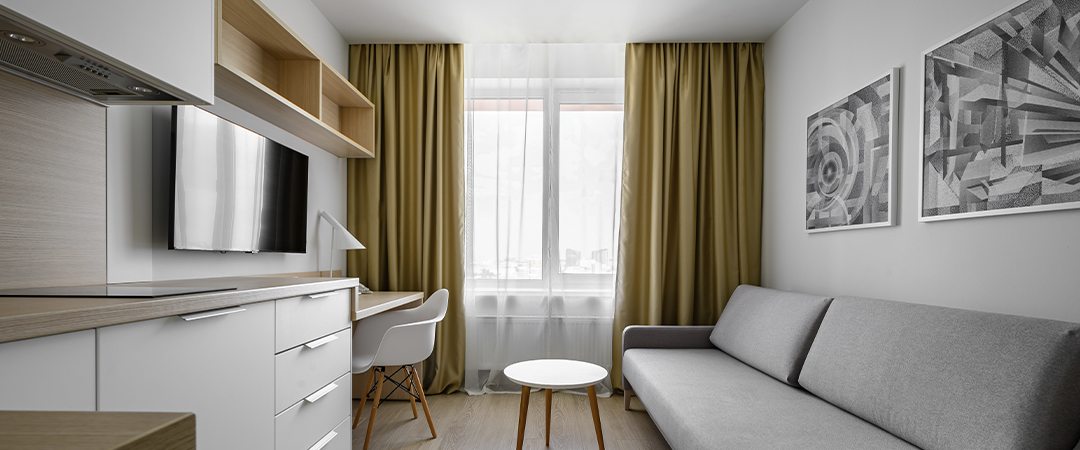 Studio 20 sq.m
1–2 pers.
160 cm
Studio apartments are the best option for 1-2 persons. The interiors are made of natural and pastel colors. The laconic design allows to fit in a small area everything needed for a comfortable life.
*Please check availability of the apartments and their current price by phone.
1–2 pers.
160 cm
Gallery
Rental price
Rental period
Period
month
month*
from 72 000 ₽ / month*
Additional service packages
YE'S aparthotel offers a wide range of services. To make the stay of our tenants as convenient and comfortable as possible, we combined the most popular of them into packages and reduced the cost.